The explosion of cryptocurrencies onto the market, as a tradable commodity, has resulted in a lot of excitement and turbulence for bitcoin. This has also seen a rise in the number of cryptocurrency scams popping up online.
These sort of scams come under different guises and if you are not careful can leave you high and dry. In addition to this, I've seen systems that claim their "automated trading robots" can calculate and place 99% successful trades. These promises are enough to get anyone excited but they are all a big fat hoax.
I recently came across Cryptologic which gives the usual hype of vast profits. Before you go off thinking this "robot" will make you thousands of dollars, I'd like to expose this system for what it really is and show you why it isn't a wise choice.
See how I make real money online with my #1 top recommendation
---
Cryptologic Defies all logic
The only positive thing about Cryptologic is their beautiful website. I have to applaud the person behind the system for putting together a good-looking site. Usually, it's easy to distinguish these type of scams from the rubbish appearance and narrative of their websites. Scammers are beginning to turn it up a notch in professional appearance.
As a result, Cryptologic sell their product remarkably, but appearances can be deceiving.
I found several warning signs that worried me about Cryptologic. These concerns are identical to those that I found in previous Cryptocurrency scam reviews.
See how I make real money online with my #1 top recommendation
---
Limited Spaces Available
The scarcity technique is a common marketing tool and in most cases it's okay. It isn't an issue if a business decides to sell a product or service for a limited time and abides by this.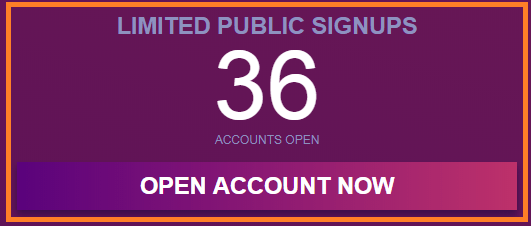 The issue is when you have a scenario like the one used by Cryptologic, where the scarcity is fake and is used purely to hurry potential customers to pay for their system.
According to the website, there are 36 limited spaces to access Cryptologic before the gates are closed, but this is an outright lie. The main reason for the site is to make commissions from the broker (more on this later). Restricting signups would cut their profits and wouldn't make sense.
The scarcity tactic is placed there purely to encourage you to sign up faster before you've really had time to think logically.
See how I make real money online with my #1 top recommendation
---
Suspicious Security Badges
Cryptologic lists several high-level antivirus and security companies as their "mission partners". This implies that the site is secured by the companies listed below, but this is another lie.

If the security badges were genuine, they would take you to the associated site when clicked but they do not go anywhere. When I did an independent search on the above sites I couldn't find any results showing that Cryptologic was rated by them.
The fake badges are placed there to put you into a false sense of security and to make the site appear genuine.

Cryptologic goes further to try and appear authentic by creating another section dubbed "you're in good company". This area contains numerous logos of cryptocurrency sites. The logos don't take you anywhere when clicked and are there to give you added reassurance.
See how I make real money online with my #1 top recommendation
---
Is Cryptologic an Automated Risk-Free System?
The Cryptologic sales pitch claims that their bot program is fully automated and completely free of risks. In other words, you will never lose money.

There is no such thing as risk-free trading software and it's practically impossible for automated bots to foresee a winning trade given the unpredictability of Binary Options trading which is what Cryptologic is trying to peddle.
See how I make real money online with my #1 top recommendation
---
Cryptologic is a front for Binary Options
The trades made through Cryptologic are done using a Binary Options trading system. The broker facilitating the trades doesn't hide the fact that Binary Options is available through them.
Why should you stay away from Binary Options? Because it is an extremely high-risk trading technique that trades over short time periods which often lasts for as little as 60 seconds.
The idea behind Binary Options is that you need to decide whether the commodity or cryptocurrency would have increased or decreased in value at the end of the time frame than it was at the beginning.
In this limited time period, the cryptocurrency or commodity will swing rapidly which makes it impossible to forecast where it will be when the trade finishes.
The thing is, cryptocurrencies are erratic more so than other commodities which means that an automated trading system would be rendered useless in determining if the value of the cryptocurrency will go up or down.
Binary Options are a glorified method of gambling but in this case, the odds are stacked against you. The FTC has even issued a warning about the dangers of Binary Options trading.
See how I make real money online with my #1 top recommendation
---
Who is The Broker?
Upon signing up with Cryptologic, you are then redirected to the broker named Xpert Option where you need to deposit a minimum amount of $250.
Usually, Binary Options or cryptocurrency brokers, promoted by systems such as Cryptologic, are unregulated and operate beyond the borders of the US.
Xpert Option is a very young business. The broker was only listed in October 2017. What worries me is that there is no company information or address for the broker. The only contact information I could salvage was a telephone number.
The website has gone to great effort to keep their details concealed. Even the Who Is details (information about the domain's owner) are kept secret. If this was an authentic broker, there would be transparent with the company information. Xpert Option appears to be a dubious broker.
See how I make real money online with my #1 top recommendation
---
Is Crytoplogic Bot a Scam?
It absolutely is a scam. The most obvious warning sign that gives away this system to be a scam is the overinflated profit they claim you can make with Cryptologic.
These type of scams usually claim they can place 99% winning trades. Cryptologic has scaled down this exaggerated claim to 87% to make it seem more realistic. 87% is still an impossibly difficult winning rate to achieve.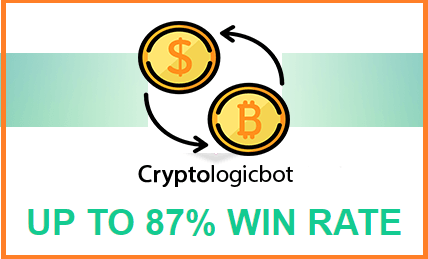 There's also another extravagant claim that Cryptologic can boost the profit of every $1 to $1.49 which would mean profits of $149%. This contradicts the 87% return previously stated.
See how I make real money online with my #1 top recommendation

If you're confused whether you will get a 149% return or 87% return I can answer that for you. You WON'T get either of them!
The truth is that Cryptologic has no logic at all. The system is making a gamble whether the price will go up or down in a limited timeframe. Cryptocurrencies are highly unstable and when you combine this with the short trading periods, this makes your bets highly risky.
It's easy to get caught up in the excitement of potentially winning big profits and overlook the warning signs plastered all over Cryptologic.
Steer clear of Cryptologic if you want to avoid wasting money.
Pros:
There is nothing positive about Cryptologic.
Cons:
Cryptologic is a front for high-risk Binary Options trading.
There is no proof that the system is profitable.
Overstated fake earnings.
The security badges are phoney.
 See how I make real money online with my #1 top recommendation
---
My final Say
Cryptologic uses a risky trading method that will most likely encounter loses instead of making profits. There is no way of creating a consistent online income with Cryptologic. It is just another system pretending to be the next big thing when in reality it is a Binary Options scam.
These scammers will peddle you any story to convince you to sign up with their broker and in return, they earn a commission. Once your money is in their hands they couldn't care less what happens to your investment.
Cryptologic is a blatant scam designed to entice you into depositing your hard earned cash with a binary options broker. I would avoid Cryptologic at all costs.
My advice is to not waste your time with Cryptologic, it is NOT a reliable source of online income. There are better ways to make money online and I'd recommend that you click here to see how I build my very own successful online business from scratch.